Joomla Hosting from Joomla Professionals
We work with Joomla every day, so who better to support you than us? With our expertise at your back, and the simplicity of our configurable hosting services, you're in for the best Joomla Hosting experience in the industry.
[jvservices type="feature" title="Complete Your Joomla Hosting Experience" color="body" size="fa-4x" icon="fa fa-joomla"]To complete your hosting experience you need more than just regular old hosting. You need someone to treat your Joomla site as if it were their own.
That's exactly what we do with
Joomla Hosting Complete
.[/jvservices]
[jvbutton link="http://www.getsimple.net/joomla-hosting-complete" color="btn-default" size="btn-lg" type="btn-outline" target="self" icon="fa fa-joomla"]Learn More[/jvbutton]
[jvservices type="feature" title="SSD-Based Cloud" color="body" size="fa-5x" icon="fa fa-hdd-o"]Combining the reliability of SSDs with our cloud hypervisors mean that there is no single point of hardware failure. No spinning disks means no downtime to swap out a drive–hypervisors auto failover to another hypervisor in the event of a failure. SSDs are by nature much faster–so you can expect your Joomla content delivered at full-throttle.[/jvservices]
[jvservices type="feature" title="NGINX" color="body" size="fa-5x" icon="fa fa-rocket"]Nginx was built to scale websites to millions of visitors and is trusted by Facebook, Wordpress.com, Groupon, Instagram, Cloudflare, and thousands of others and now can be powering your Joomla site. NGINX will only pass through true http requests which can help protect against attacks like DDOS and makes for a much more overall stable hosting environment.[/jvservices]
[jvservices type="feature" title="Varnish Cache" color="body" size="fa-5x" icon="fa fa-tachometer"]Storing your site data in virtual memory speeds up delivery of your dynamic site content up to 1000 times faster over standard hosting. Bloated and buggy caching plugins are a thing of the past.[/jvservices]
[jvservices type="feature" title="Cloud Linux OS" color="body" size="fa-5x" icon="fa fa-linux"]By isolating your website from the websites of others on your shared cloud server and limiting resource usage per account, CloudLinux makes for a much more stable and secure environment for hosting your website–preventing resource hogs on the same server from slowing down your Joomla Hosting service.[/jvservices]
[jvservices type="feature" title="Firewall" color="body" size="fa-5x" icon="fa fa-shield"]Has your Joomla website been hacked…yet? Regular old web hosting means it's just a matter of time before your Joomla site gets hacked. Our firewall blocks thousands of attacks everyday and we keep it up-to-date to keep your site safe from the newest attacks.[/jvservices]
[jvservices type="feature" title="Malware Detection" color="body" size="fa-5x" icon="fa fa-bug"]Our malware detection system actively scans uploaded and modified files for malicious contents regardless of how they were uploaded to your site–allowing us to safely move them to a quarantine area before becoming active. Daily fingerprint updates ensure your site is protected from all the latest exploits.[/jvservices]
[jvservices type="feature" title="Two-Factor Authentication" color="body" size="fa-5x" icon="fa fa-key"]Two-factor authentication adds an extra layer of security by adding a second step to logging into your client area at getsimple.net–helping prevent, among other things, common social engineering hacks. [/jvservices]
[jvservices type="feature" title="SSL Encryption" color="body" size="fa-5x" icon="fa fa-lock"]By default a signed SSL certificate is provided with every shared host we offer for your own use. Additionally, you can install your own certificate to use to encrypt not only your site data, but now also your communications via email, FTP, and more.[/jvservices]
[jvservices title="Worldwide Network" color="body" size="fa-2x" icon="fa fa-map-marker"]With presence in data centers all around the world including: NYC, LA, Dallas, Chicago, London, Singapore, and Sydney–we have a location close to you for low-latency delivery of your content.[/jvservices]
[jvservices title="Diverse Nameservers" color="body" size="fa-2x" icon="fa fa-location-arrow"]Shared nameservers on 2 continents: East Coast, West Coast, Midwest, and Europe to ensure premium DNS resolution.[/jvservices]
[jvservices title="Cloudflare Ready" color="body" size="fa-2x" icon="fa fa-cloud"]Cloudflare has become increasingly popular as a next generation content delivery network (CDN). Every shared hosting plan comes ready to roll your site with Cloudflare. [/jvservices]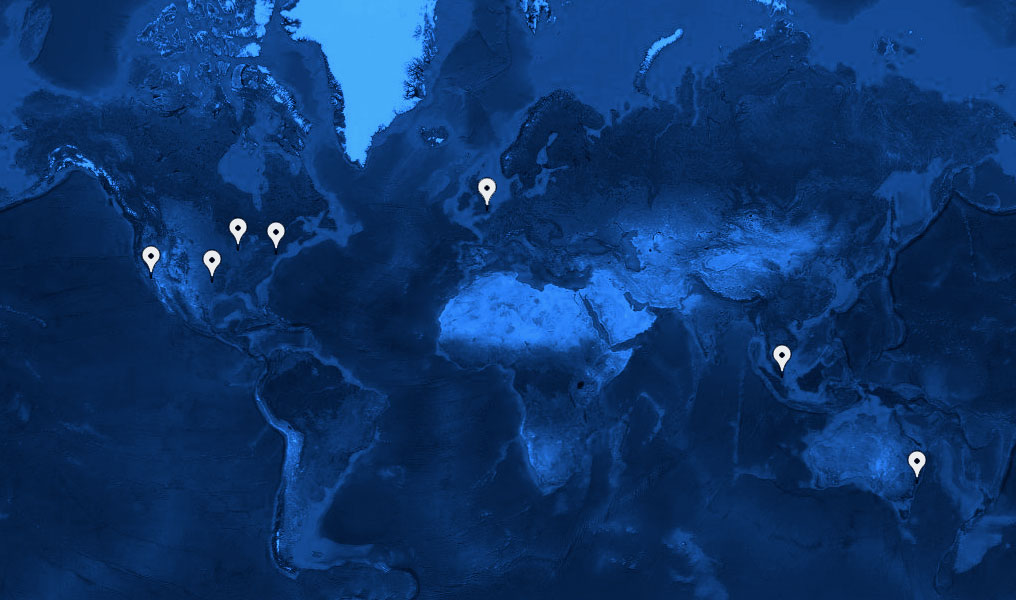 [jvservices title="Joomla Auto-Installer" color="body" size="fa-2x" icon="fa fa-spinner"]Simply choose Joomla when signing up and it will be installed and ready for you when you login for the first time.[/jvservices]
[jvservices title="cPanel Account" color="body" size="fa-2x" icon="fa fa-power-off"]Every hosting plan comes standard with cPanel.[/jvservices]
[jvservices title="Sub-Accounts" color="body" size="fa-2x" icon="fa fa-user-plus"]Create sub-users with different permissions to access only the services (billing, support, hosting services, etc.) you grant them.[/jvservices]
[jvservices title="Client Area" color="body" size="fa-2x" icon="fa fa-user"]When you login at getsimple.net, you're presented your hosting, domain, billing, support, hosting account features–all tightly integrated and available at your fingertips in our responsive site design from all of your devices.[/jvservices]
[jvservices title="Client Area Hosting Features" color="body" size="fa-2x" icon="fa fa-check-square-o"]Apps and their backups, FTP accounts, email accounts, email forwarders, MySQL databases, cron jobs, and more are all available to manage directly within your getsimple.net client area.[/jvservices]
[jvservices title="1-Click Logins" color="body" size="fa-2x" icon="fa fa-group"]Unlike other hosts, there's no need for keeping multiple logins for different services. Enjoy 1-click access to cPanel, file manager, and more.[/jvservices]
[jvservices title="24/7/365 Support" color="body" size="fa-2x" icon="fa fa-comments"]Expect best in class support. Get expert assistance and support from one of our professionals within just a few minutes, 15 minutes guaranteed, from our helpdesk support system–any time, any day of the year and livechat support during normal business hours.[/jvservices]
[jvservices title="99.9% Uptime Guarantee" color="body" size="fa-2x" icon="fa fa-arrow-up"]Your site is important to you. That's why we guarantee that our entire infrastructure: our network, our cloud hardware, and the underlying virtualization platform is available to host your site on our cloud servers 100% of the time. Furthermore, we guarantee an uptime of 99.9% on the shared cloud servers that host your sites. Experience anything else and we'll credit your account for the difference.[/jvservices]
[jvservices title="MagicSpam" color="body" size="fa-2x" icon="fa fa-envelope"]We prevent spam before it ever hits your inbox by providing MagicSpam service on our servers.[/jvservices]
[jvservices title="MailChannels" color="body" size="fa-2x" icon="fa fa-reply"]In the event of a compromised account, outgoing mail is filtered to prevent issues with IP blocks by ISPs.[/jvservices]
[jvservices title="1-click Installer" color="body" size="fa-2x" icon="fa fa-hand-o-up"]Choose from over 60 apps to install at your leisure with just a click.[/jvservices]
[jvservices title="1-click App Backups" color="body" size="fa-2x" icon="fa fa-cloud-download"]Backup your Apps with just a click.[/jvservices]
[jvservices title="Calendar" color="body" size="fa-2x" icon="fa fa-calendar"]Serve up your own CalDav calendaring service for just you or for your organization.[/jvservices]
[jvservices title="Contacts" color="body" size="fa-2x" icon="fa fa-group"]Host your own address book contents–integrated with your hosting service.[/jvservices]